Leading with
compassion
and wisdom
We're privileged to have a rich blend of experience, knowledge and expertise driving Bethesda Health Care
Board of Directors
The Board of Directors have many years of combined experience in leading and managing successful businesses. As a group, they have held senior positions in health and aged-care-related entities and private companies, having influence on the future of healthcare in Australia.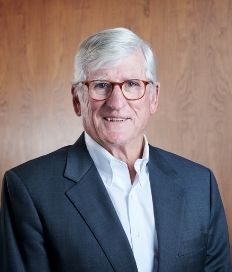 Chairman
Dominic contributes strong legal skills in his position as Director, boasting a long and distinguished career practising in the commercial litigation field, specialising in medical defence work and insurance law.

Becoming a partner at Clayton Utz in 1978, he has had extensive experience in Coronial matters and has acted as Counsel in numerous inquests, appearing for medical and dental practitioners and also for clients in the mining and refining industries. Due to his comprehensive knowledge, he has significantly influenced developments shaping the Coroner's Act and Coronial system.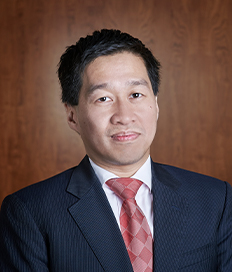 Deputy Chairman & Director
Tri brings extensive experience to the Board in business strategy, financial analysis, mergers and acquisitions, investments, corporate finance and organisational design. Tri's experiences span multiple industries including manufacturing, resources, fast moving consumer goods, transport/logistics and home building. Tri is also a long-standing member of the Wesley College Endowment Fund management committee and had helped steer the fund to become one of the largest school endowment funds in the state (by asset size). Tri is a 2012 winner of the WA Business News Top 40 under 40 award.
Executive Director
Bringing high level corporate and leadership skills to the role of Executive Director, Neale currently manages his own consulting company Australis Health Advisory and holds a number of other non-executive board roles. He is Chairman of the WA Country Health Service, National President of the Australasian College of Health Service Management and Director at Digital Health CRC. He was formerly Project Director for the establishment of the Curtin Medical School, CEO of St John of God Hospital Subiaco and Director General of the WA Department of Health.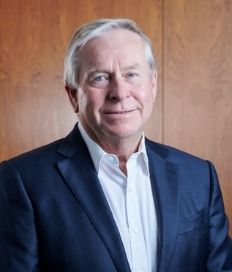 Director
Colin Barnett was the local member for Cottesloe for 27 years and Premier of Western Australia for nine years. His experience in politics, economics and government brings a new depth to the Bethesda's Board. During his time as WA Premier Barnett was instrumental in the developing a raft of new state infrastructure projects including Fiona Stanley Hospital, the Perth Children's Hospital, Midland Health Campus, Optus Stadium, Elizabeth Quay and the Curtin Medical School.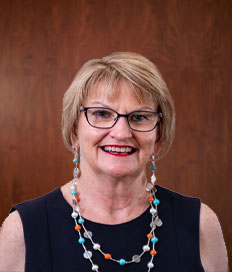 Director
Professor Jill Downie is the Deputy Vice-Chancellor, Academic at Curtin University. Jill has held the role since 2012 and was previously Pro Vice-Chancellor of the Faculty of Health Sciences and Professor of Nursing at Curtin University. She is a Fellow of the Australian Institute of Company Directors and has previous Non-Executive Director experience at Bethanie Group Ltd, Perth Central and Eastern Medicare Local, Australian General Practice Network, Perth Primary Care Network and Bethesda Hospital in 2007-2010. Jill is also currently the Education representative on the Australian National Commission of UNESCO.

Professor Downie is an experienced executive in higher education, with well-developed strategic, leadership and management skills. She has a demonstrated history of working in the education, hospital, health, community and aged care industries.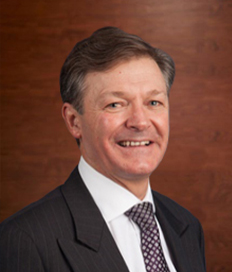 Director
Grant is a former Partner of KPMG in the Audit, Assurance and Risk Consulting Division, a Fellow Chartered Accountant (FCA) and has years of experience as a Board/Committee member of a range of organisations, with a particular focus in the Health, Ageing and Human Services sector. His current and recent board roles include North Metropolitan Health Service, Juniper, Zoological Parks Authority (Chair), Netball WA (President), Botanic Gardens and Parks Authority (Deputy Chair) and Perth Festival." Grant's skills in financial analysis, compliance, governance and risk management along with his sector experience are of great value to Bethesda.
Hospital Management Committee
Bethesda has an extremely committed team of individuals who form the Hospital Management Committee. As a group, they are responsible for ensuring the various business activities of their respective departments are aligned to the strategic direction of the organisation.
Chief Executive Officer.
Bringing high level corporate and leadership skills to the role of CEO, Neale currently manages his own consulting company Australis Health Advisory and holds a number of other non-executive board roles. He is Chairman of the WA Country Health Service, National President of the Australasian College of Health Service Management and Director at Digital Health CRC. He was formerly Project Director for the establishment of the Curtin Medical School, CEO of St John of God Hospital Subiaco and Director General of the WA Department of Health.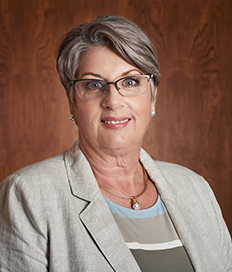 Executive Manager, Clinical Governance / Director of Nursing.
Deborah commenced with Bethesda in 2007 and is responsible for both the day-to-day running of the clinical aspects of the organisation as well input into strategic planning of clinical services. She oversees improvements to the patient experience at Bethesda and has taken on a primary role in the planning and operationalising a theatre redevelopment. Her previous experience includes Manager, Operating Theatres at Glengarry and St John of God Hospitals and the set-up of the Murdoch Surgicentre.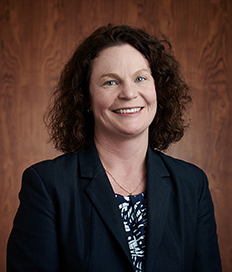 Executive Manager, Finance and Support Services.

Julia joined the Organisation at a critical time, taking a lead role in the implementation of our new financial management information system (FMIS) and ensuring that the Organisation is building its capacity for strategic growth. She brings senior level financial experience in the private hospital, health and disability sector, having worked in such organisations as St John of God Health Care, Mercy Care, Ability Centre and South Perth Hospital. Julia's recent experience includes working closely with management, executive team and boards on improving management reporting and KPI scorecard reporting.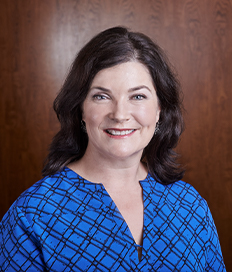 Executive Manager, Infection Prevention & Control and COVID Readiness.
Libby is responsible for developing, implementing and evaluating systems to prevent and manage healthcare-associated infection, complying with the National Safety and Quality Health Service Standard 3, Preventing and Controlling Healthcare Associated Infections. She has extensive healthcare experience in a variety of settings including Infection Prevention and Control Coordinator, Calvary Health Care Tasmania (CHCT); Clinical Nurse Manager Endoscopy Unit, CHCT; Nurse Unit Manager Day Surgery and Endoscopy Unit, The Hobart Private Hospital and Hand Hygiene Coordinator Tasmania, Hand Hygiene Australia.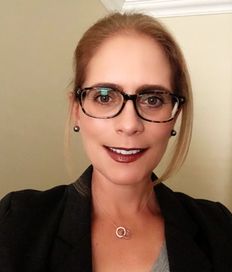 Executive Manager, People and Culture.
Bringing over 20 years of diverse human resources experience in the health care sector, Eve's areas of expertise include employee relations, HR and payroll compliance, performance management and remuneration. Eve has responsibility for human resources, payroll, learning and development, our volunteer functions and programs supporting a positive organisational culture. Eve is committed to aligning the work of human resources to shape and execute organisational strategy and deliver business initiatives.

Before joining Bethesda, Eve was the Group Manager Human Resources and Employee Relations at St John of God Health Care, where she built a comprehensive HR and Employee Relations Service supporting 14,000 employees in three states. At St John of God Health Care, Eve was also the Workforce Lead responsible for integrating newly acquired hospitals and services, including Midland Public-Private Hospital, Mt Lawley Hospital, Hawkesbury District Health Service and Marillac Disability Service.

Eve has a Master of Business Administration and a Graduate Certificate in Human Resource Management.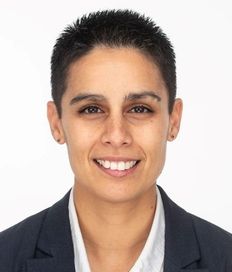 Executive Manager, Clinical Operations.
Renee de Prazer was seconded to the State Health Incident Coordination Centre at the Department of Health in April 2020 in the role of Team Leader- Facilities and Movements. The role managed the state quarantine facilities (hotels), the allocation and movement of passengers into Western Australia requiring quarantine in a state facility, as well as the standing up of various facilities to support the state response to the pandemic.

Renee's substantive role was the Coordinator of Nursing- Education for Fiona Stanley Fremantle Hospitals Group, having moved to Fiona Stanley Hospital in the pre-commissioning phase. Renee has delivered education on a number of credentialled training courses in both metro and rural settings. Renee is a comprehensive trained nurse with a Post Graduate Certificate in Clinical Nursing (Specialisation in Emergency Nursing) and a Masters of Nursing (Leadership and Management). She is a member of the WA state board for the Australasian College of Health Service Management and a Fellow and Certified Health Executive through this College.

Renee demonstrates endeavours globally previously undertaking roles within the Nursing and Midwifery Office in this space and leading volunteer teams overseas on an annual basis since 2006 (not withstanding the current pandemic).

Renee was named the 2019 WA Nursing & Midwifery Excellence Awards winner in the education category for her work in the SPEAK UP for safety program and for her above contribution to nursing at a local level and abroad.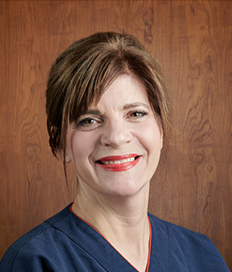 Manager, Perioperative Services.

Helen joined Bethesda in 2012 and has over 28 years' experience and a post graduate qualification in perioperative nursing. Originally from the UK, Helen worked for a large NHS hospital in the Midlands for 10 years before relocating to WA in 2004. Since arriving in WA, Helen has worked for private hospitals with previous experience coordinating theatres before joining Bethesda. Helen is now responsible for leading and coordinating Bethesda's nine operating theatres. She works closely with medical staff and manages all the human and financial resources required to provide the highest standard of care to every perioperative patient.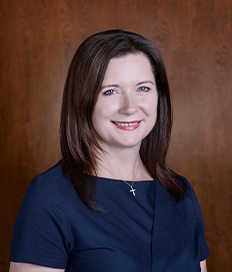 Manager, Work Health and Safety.
Melody has over 25 years' health industry experience, specifically in OSH and injury management, environmental management, quality and risk and human resources. Mel is responsible for the implementation of programs and processes that ensure improvement activities are directed towards achieving safe patient care and the prevention of harm whilst also maintaining legislative requirements. Mel was responsible for coordinating activities that resulted in Bethesda achieving Worksafe WA Platinum Award status four consecutive times. Her previous experience includes Group Manager OSH and Environment, St John of God Health Care, and Director, Quality and Risk, Mount Hospital.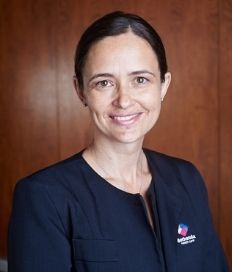 Clinical Nurse Manager, Palliative Care Unit and Metropolitan Palliative Care Consultancy Service.

Bernadette commenced with Bethesda in 2008 working in both the palliative care unit and in MPaCCS. In 2018 she left to establish the palliative care service at JHC. 2020 saw Bernadette return to Bethesda to oversee the expansion of MPaCCS with the new formation of an East Metro team and the addition of a hospital liaison role. Bernadette has over 25 years of nursing experience and holds postgraduate qualifications in both education and health counselling.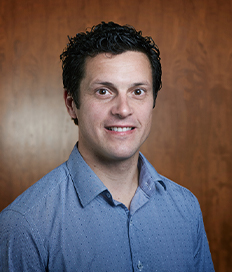 Manager, Engineering.
Philippe is responsible for overall asset management of the Hospital, ensuring the efficient running of all operating mechanical and electrical plant machinery, inclusive of planned and corrective maintenance programs. A key part of his role is to oversee the project management and/or construction of Hospital works. Coming from an electrical service contracting background, Philippe has extensive experience in managing challenging technical projects in the public and private hospital sector.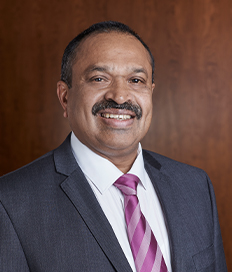 Manager, Hotel Services.
Roh completed a Diploma in Hotel Management from Ceylon Hotel School and has had 39 years of experience in hospitality. Much of that time was in executive chef positions, winning a Gold Plate Award whilst working at Crown Casino and catering for HRH Queen Elizabeth ll and the Crown Prince of Japan when they were hosted by the then President of Sri Lanka, Mr J R Jayawardena in 1981. Roh commenced at Bethesda in 2006 and is responsible for all aspects of hotel services — catering, cleaning, laundry and café.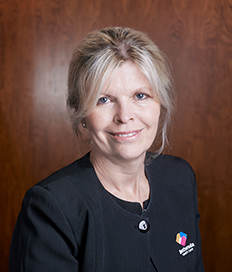 Clinical Nurse Manager, Surgical.
Sally's role includes the overall management of the surgical ward, Riviera and Day Procedure Unit (DPU). She has responsibility for ensuring the patient experience from admission to discharge is of the highest quality, collaborating with patients and their families to provide an inclusive and excellent environment. She takes an active role in the application of the Bethesda values and works closely with visiting medical officers to enhance patient care. Sally's past roles included Clinical Nurse Manager, Theatre, CSSD, Emergency Department and Day Surgery, Narrogin Regional Hospital (WA Country Health Services).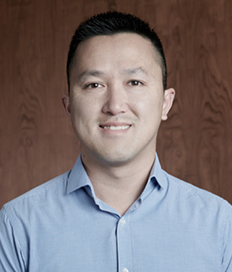 Manager, Information and Communication Technology.
Tuyen started as an ICT Administrator with Bethesda in 2009 and is now responsible for the ICT department and ensuring the smooth running of all Bethesda's ICT systems and operations. Tuyen has a wealth of experience in ICT, having previously worked for Western Power as a Senior Desktop Engineer. He holds a Bachelor of E-Commerce and is passionate about engaging modern technology to improve the efficiency of business operations.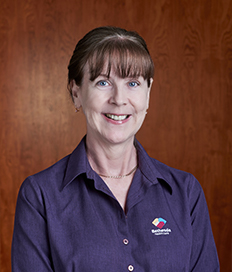 Manager, Learning and Development.
A registered Nurse for more than 30 years specialising in the area of intensive care, Marie has a passion for education and ensuring that everyone has access to the training and development they need to excel in their work. Marie is responsible for all staff mandatory training and competencies, and provides education to clinical staff to ensure nurses practice safe, high quality patient care. Marie is the coordinator of the Medical Emergency Response (MER) and is responsible for reviewing all episodes of clinical deterioration and "Code Blue" calls.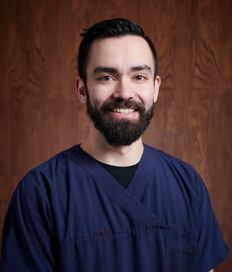 Manager, Supply.
Ramon joined Bethesda in March 2021 and in October 2021 took on the Supply Manager role. Ramon brings to the role just over 10 years supply experience gained within a large private hospital, with the last five years of them in a supervisor role, and more recently stepping up and leading through the extremely challenging times of a global pandemic. Over this time Ramon has added to his experience by building up his leadership and management skills and is now responsible for providing leadership and guidance to ensure the procuring and logistics of Bethesda is of the highest standard.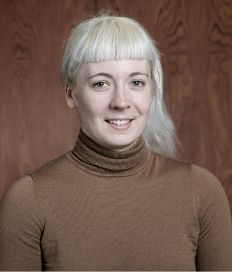 Manager, Analytics and Project Lead.
Rebecca joined Bethesda in April 2019 and has been involved in driving analytics, process improvement and capital projects for the organisation. She has a passion for data and has helped bring analytics into hospital decision-making. Prior to starting at Bethesda, Rebecca worked as a management consultant, gaining broad industry experience in the not-for-profit, disability services, healthcare, research, mining and oil & gas sectors. She holds a Masters in Chemical Engineering from UWA, and undergraduate qualifications and experience in Biochemistry, Molecular Biology and Genetics.
Medical Advisory Committee
Our Medical Advisory Committee is comprised of Visiting Medical Officers who broadly represent the specialties at the Hospital. This Committee meet every two months, working collaboratively with the CEO to ensure the clinical standards and patient care at Bethesda are at superior levels.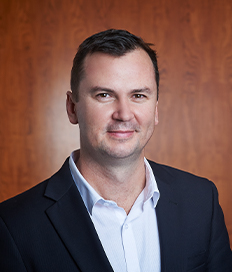 Chairman.
Toby completed his Orthopaedic Fellowship training in Perth in 2008 and then Fellowships in knee surgery and limb reconstruction in the eastern states of Australia. Toby specialises in all aspects of knee surgery, including arthroscopic surgery, sports knee injury, ligament reconstruction, primary and revision knee replacement. His interest is in arthroscopic and reconstructive surgery of the knee and Toby is currently involved in research on anterior cruciate ligament (ACL) injury and management. Part of the Coastal Orthopaedics Group, he established the Perth Knee Clinic and the Acute Knee Injury Clinic at Sir Charles Gairdner Hospital.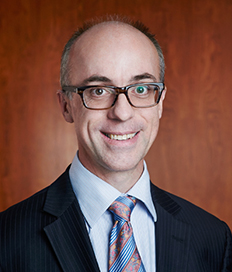 Deputy Chair.
David completed his initial training in general medicine followed by Cardiology at Royal Perth Hospital. He has a PhD from the University of Western Australia in Vascular Function and Diabetes and a fFellowship in Echocardiography from Massachusetts General Hospital, Boston. David sits on several national boards, is a founding director of Vascular West and Sleep Studies Australia and has been a Cluster Lead and Clinical Senator for the WA Health Department. David is also a member of the Scope of Practice and Clinical Quality and Safety Committees at Bethesda.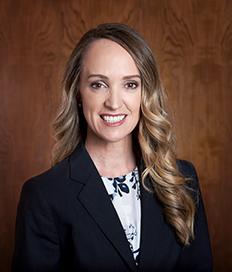 Silke completed her medical education at the University of Western Australia, graduating with honours in 2004. She then worked as a Medical Officer in critical care areas before completing anaesthesia specialist training and becoming a Fellow of the Australian and New Zealand College of Anaesthetists in 2012. She has worked as a Consultant Anaesthetist in public and private practice in Australia and Canada, where she held the positions of Assistant Clinical Professor at the University of British Columbia and Staff Specialist at Vancouver General Hospital.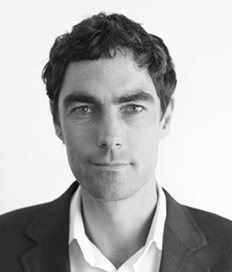 Grant Booth trained in Orthopaedic Surgery in Perth, Western Australia. He completed a shoulder surgery fellowship with internationally respected Shoulder Surgeon Dr. Alex Castagna in Milan, Italy learning advanced arthroscopic and arthroplasty techniques.
Grant founded the Perth Shoulder Clinic along with Sven Goebel with the aim of establishing a center of excellence for the treatment of disorders of the shoulder in Western Australia.
Grant holds a public appointment at Royal Perth Hospital where he performs trauma surgery and elective shoulder surgery and has accreditation and operates at Bethesda Hospital in Claremont and St John of God Hospital in Subiaco, while also consulting regularly in Kalgoorlie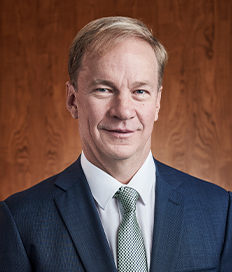 John is an Obstetrician and Gynaecologist, completing his degree at the University of Western Australia in 1987. He completed his training at King Edward Memorial Hospital, WA and St James University Hospital in Leeds, UK before entering private practice in 2000. John has been working extensively in all aspects of fertility and IVF since 2000 and is a long-standing consultant with Fertility Specialists of WA, based at Bethesda. He also has consulting rooms, and delivers babies at St John of God Hospital, Subiaco.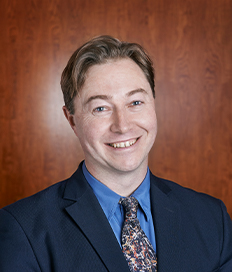 Richard has almost 20 years of surgical experience including two years post-fellowship training specifically in oncoplastic breast surgery encompassing all aspects of augmentation, reduction and reconstruction, as well as breast oncology and sentinel node biopsy. Richard also has experience and expertise in laparoscopic hernia surgery, laparoscopic splenectomy, laparoscopic adrenalectomy and vascular access surgery. Richard has published and presented both nationally and internationally and is dedicated to the development and progression of oncoplastic breast surgery in Australia and New Zealand.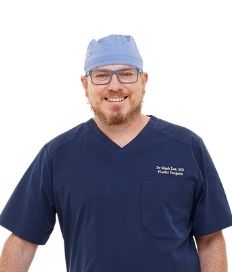 Dr Mark Lee is a fully trained Plastic and Reconstructive Surgeon specialising in aesthetic surgery of the face, breast, and body.

Mark spent three years in the role of Head of Department of Plastic Surgery at Sir Charles Gardiner Hospital and in Consultant Surgeon positions at Royal Perth and Fremantle Hospitals. Mark was elected to the governing Council of the Australian Society of Plastic Surgeons in 2012 and served with the society in a number of roles including Chair of the Ethics, Chair of Advocacy and is currently Treasurer. Whilst on the national Council, Mark has been instrumental in the establishment of the Australasian Journal of Plastic Surgery and is the inaugural Editor-In-Chief.

He has also developed a new and innovative breast reconstruction technique which is well regarded internationally. The scarless Latissimus dorsi breast reconstruction procedure is minimally invasive and revolutionary.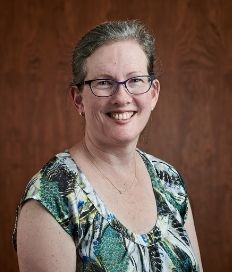 Dr Keiron Bradley is a palliative care specialist. She graduated from the University of Western Australia in 1997 and went on to do rural general practice training, before moving to the UK to undertake her specialist palliative care training. Dr Bradley has a Master of Medicine (palliative care) and a post graduate diploma in learning and teaching in higher education from the University of Oxford. She has worked at the Bethesda Palliative Care Unit since 2014 and is interested in all aspects of palliative care.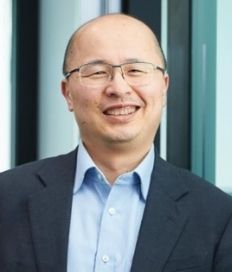 Dr Kuan is a urologist with an interest in surgical education and medical governance. His past roles include being the Head of Department at Fremantle Hospital (Urology), with a role in administering and coordinating urological service transition to the Fiona Stanley Hospital. He is the current Departmental Head of Urology at Sir Charles Gairdner Hospital. He has also served as the West Australian representative on the Board of Urology (responsible at the College of Surgeons for the training of specialist urologists) and as the Chair of the Board of Urology (2016 – 2018).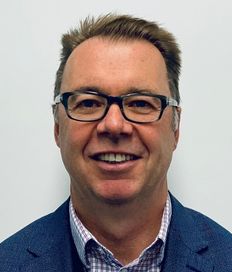 Dr Duncan McLellan is a physician with a subspecialty in Infectious Diseases. He treats patients at Bethesda Hospital also participates in the Antimicrobial Stewardship program. Dr McLellan is a graduate of the University of Western Australia. He undertook Physician training (sub-specialty Infectious Diseases) in Perth and subsequently completed a fellowship in Infectious Diseases at the University of Tennessee (Memphis, USA). Dr McLellan is also a Consultant Pathologist (sub-specialty Clinical Microbiology). He is currently Head of Department Clinical Microbiology at Western Diagnostic Pathology. In addition to Bethesda Dr Mclellan also works as a Consultant Infectious Diseases Physician at Fiona Stanley Hospital.
Partnering with Consumers
The Partnering with Consumers committee is committed to creating effective partnerships with Bethesda at all levels of the organisation, promoting positive consumer experiences and contributing to the delivery of high-quality health care and improved safety.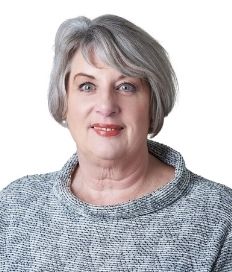 Executive Manager, Clinical and Support Services
Deborah commenced with Bethesda in 2007 and is responsible for both the day-to-day running of the clinical aspects of the organisation as well input into strategic planning of clinical services. She oversees improvements to the patient experience at Bethesda and has taken on a primary role in the planning and operationalising a theatre redevelopment. Her previous experience includes Manager, Operating Theatres at Glengarry and St John of God Hospitals and the set-up of the Murdoch Surgicentre.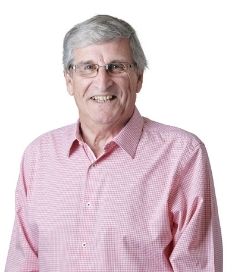 Peter is recently retired from the service industry and is the Chairman of the Consumer Partnership Committee. Peter's diverse background includes executive roles in sales, marketing and contract negotiation within the transport industry and setting up international freight services in Australia. Peter is dedicated to bring Bethesda a fresh look at certain details around the hospital and supplying the best possible service on behalf of Bethesda's patients.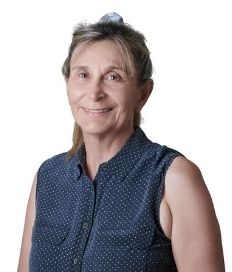 Lolitta Atkinson is a member of the Consumer Partnership Committee where her goal is to open the lines of communication between Consumers and Hospital Staff with the overall aim to improve the patient experience. Lolitta has worked in the Education Sector, in Allied Health and in Management. She is currently taking some time out to enjoy family, friends and travel.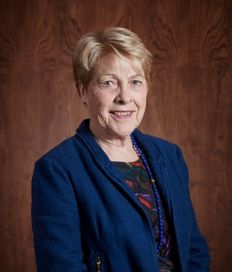 Joy has worked in education throughout her career, teaching in schools in the UK, USA and Australia. Upon returning to Perth she enjoyed leading an independent girl's day and boarding school for 17 years. Since retiring from full-time employment, she has continued involvement with independent, government and catholic schools in advisory and auditing roles. In her spare time, she enjoys keeping fit and serving on several boards. She is very much looking forward to all Australia's borders being reopened so she and her husband can visit their far-flung families.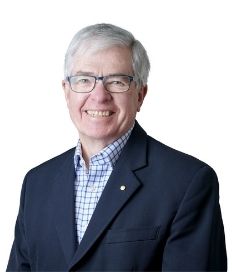 Peter has lived in this area all of his life and has memories of Bethesda Hospital back in the fifties! After graduating in Dental Science from UWA he undertook further study in England and USA and had his own practice in West Perth for over 25 years. Subsequently he was CEO of the Australian Dental Association (WA). Active in Rotary, he has held local, national and international appointments, including as District Governor. He serves on a number of Boards and Committees.