Proudly supporting Bethesda Hospital.
The Bethesda Foundation is the charity entity of Bethesda, helping the Hospital to provide the best care and comfort for our patients and their loved ones, especially at the end of life's journey.

The Bethesda Foundation is committed to raising funds that go directly back into improving the patient experience by supporting:
Community learning and understanding of palliative and end-of-life care.
Research and education into emerging trends and best-practice in palliative and end-of-life care.
Infrastructure projects that support the Foundation's mission.
Community outreach.
Donations.
There are many ways you can support the Bethesda Foundation and help to make a difference in the lives of patients in need. Bethesda Foundation is a Deductible Gift Recipient (DGR), meaning that all donations $2 and over are tax deductible.

You can donate to the Bethesda Foundation via the 'donate' button, credit card, cash, cheque or bank transfer. If you would like more information on how to donate, please contact our Foundation Officer on 9340 6398 or foundation@bethesda.org.au

Donate Now
Wills & Bequests
You may be reflecting on causes or organisations that have had a significant impact on your life.

Leaving a gift in a will is a powerful way to leave a lasting positive legacy and have an enduring impact
in the future.

If you would like further information on leaving a gift in your will to the Foundation, please contact:

foundation@bethesda.org.au
(08) 9340 6398
Bethesda Foundation
PO Box 45
Claremont WA 6910

The Bethesda Foundation is a registered Australian charity with Deductable Gift Recipient (DGR) status. All donations over $2 are tax deductable.
Patrons
A huge thank you to the Bethesda Foundation patrons

The inaugural Patron's Group of the Bethesda Foundation have individually had success as business people and philanthropists. Rhonda Wyllie, Maryanne Bell, and Russell James have a strong connection with Bethesda Hospital, as well as personal experiences that have drawn them to give back to the community.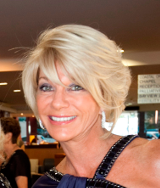 Through the community arm of her family's business, Rhonda provides significant ongoing financial support to West Australian-based charities every year. These include Princess Margaret Hospital, Telethon, the Salvation Army, the University of WA, the Arthritis Foundation of WA. She has also been involved in funding for the Lion's Institute Centre and its research, and the Speech and Hearing Centre for Children.

Rhonda is a generous donor to the Bethesda Foundation, recently supporting a significant aesthetic upgrade to the Hospital's Palliative Care Unit as well as the purchase of equipment for increased levels of patient comfort including chairs for the patients' bedside and pressure mattresses. Rhonda's donations have resulted in a significant refurbishment of the Palliative Care Unit day room, which is used extensively by patients' families and friends.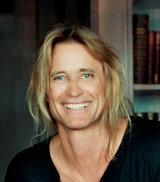 Russell is a Perth-born, New York-based photographer, philanthropist, and social entrepreneur. Over the past two decades, Russell's images have provided unique perspectives on many of the most prominent people of our time in entertainment, fashion, and beauty. Russell is renowned for his fine art project, Nomad Two Worlds – informed by Australia's past and the unfolding present-day narrative – which become a global example of cultural collaboration and reconciliation.

In 2010, Russell was instrumental in collaborating on a Bethesda Hospital fundraising evening, donating his time and allowing his artwork to be displayed. Three of his pieces remain in the Hospital Café for the enjoyment of patients, staff and the community-at-large.