Everything you need
in one convenient place
Make our on-site services part of your wellness journey.
Our on-site services include x-rays, pathology, sleep studies, physiotherapy, and hand and upper limb treatments.
Explore the range of offerings below, and get in touch with each department directly for more information.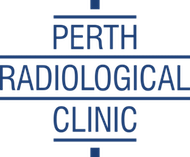 Perth Radiological Clinic
The leading provider of medical imaging services in Perth.

With clinics across the State, Perth Radiological Clinic provides a comprehensive diagnostic radiology service at Bethesda. Their services at Bethesda include general and panoramic dental x-rays, CT scanning, ultrasounds and intra-operative imaging. Interventional procedures include injections for joint or back pain and a biopsy service. The clinic welcomes community patients as well as hospital based patients. Perth Radiological Clinic are committed to providing patients and referring doctors with the highest standard of diagnostic medical imaging.

Western Diagnostic Pathology
Providing comprehensive diagnostic service for all Australians.

Through its on-site collection facility, Western Diagnostic provides a highly professional and rapid response to all the Hospital's pathology requirements. Western Diagnostic Pathology supports Bethesda by delivering timely, accurate and high-quality diagnostic results.

Sleep WA
Start your journey to better health and sleep.

Sleep WA are leaders in respiratory and sleep medicine, offering diagnosis, therapy, and guidance on the road to better health and sleep. They believe all patients deserve compassion, support, multiple treatment options, and education so they can actively participate in their own journey to better health. Sleep WA provide a range of services including fatigue management and comprehensive sleep studies.

Hand & Upper Limb Centre
Hand and wrist therapy specialists.

The Hand & Upper Limb Centre (HULC) has been providing hand and upper limb surgery and therapy since 2004. Their highly qualified and experienced therapists practice in the non-surgical assessment and management of hand, wrist, and elbow injuries and disorders. At HULC, you receive up-to-date, evidence-based treatment techniques and care.

BodyLogic Physiotherapy
Empowering people to achieve their goals.

BodyLogic is a multi-disciplinary Specialist Physiotherapy practice – their Clinical Directors are national leaders in their areas of clinical expertise. Holding an industry position at the forefront of research into best practice management of pain problems, BodyLogic take the time to understand the cause of your problem, rather than just treat the symptoms. Through Bethesda, they offer inpatient services, private consultations, and a dedicated rehabilitation room.